The CALCULATION OF THE AMOUNT OF EMISSIONS OF HARMFUL SUBSTANCES BY CARS AT URBAN INTERSECTIONS
Keywords:
Road transport, motorway, vehicle emissions, , intersection, structure of the flow of vehicles
Abstract
A study of the traffic flow of one of the busiest central streets of the city of Jizzakh – I. Karimov Avenue. A complete description of the intersections of this transport highway is given. To perform the calculations, observations and counting of the number of vehicles crossing intersections were carried out. The calculation of the amount of exhaust gas emissions into the atmosphere was made.
References
Адушкин, В.В. Соотношение антропогенной и природной составляющих в потоке газов в атмосферу // Глобальное изменения природной среды. 2001. Новосибирск: Изд-во СО РАН, филиал «Гео», 2001.
Новиков, Ю. В. Экология, окружающая среда и человек: учеб. пособие для вузов, средних школ и колледжей. М.: ФАИР-ПРЕСС, 2002. – 506 с.
Методика определения выбросов автотранспорта для проведения сводных расчетов загрязнения атмосферы городов. Утв. Госкомэкологии России. Москва, 1999.
Базаров, Б. И., Магдиев, К. И., Сидиков, Ф. Ш., Одилов, О. З., & Джаманкулов, А. К. (2019). Современные тенденции в использовании альтернативных моторных топлив. Journal of Advanced Research in Technical Science, 2(14), 186-189.
Базаров, Б. И. (2004). Экологическая безопасность автотранспортных средств. Ташкент: ТАДИ.
Базаров, Б. И., Адилов, О. К., Кушбоков, И. С., & Худойбердиев, Б. Б. (2016). Модели вредности и токсичности выбросов автотранспортных комплексов. Молодой ученый, (7-2), 45-48.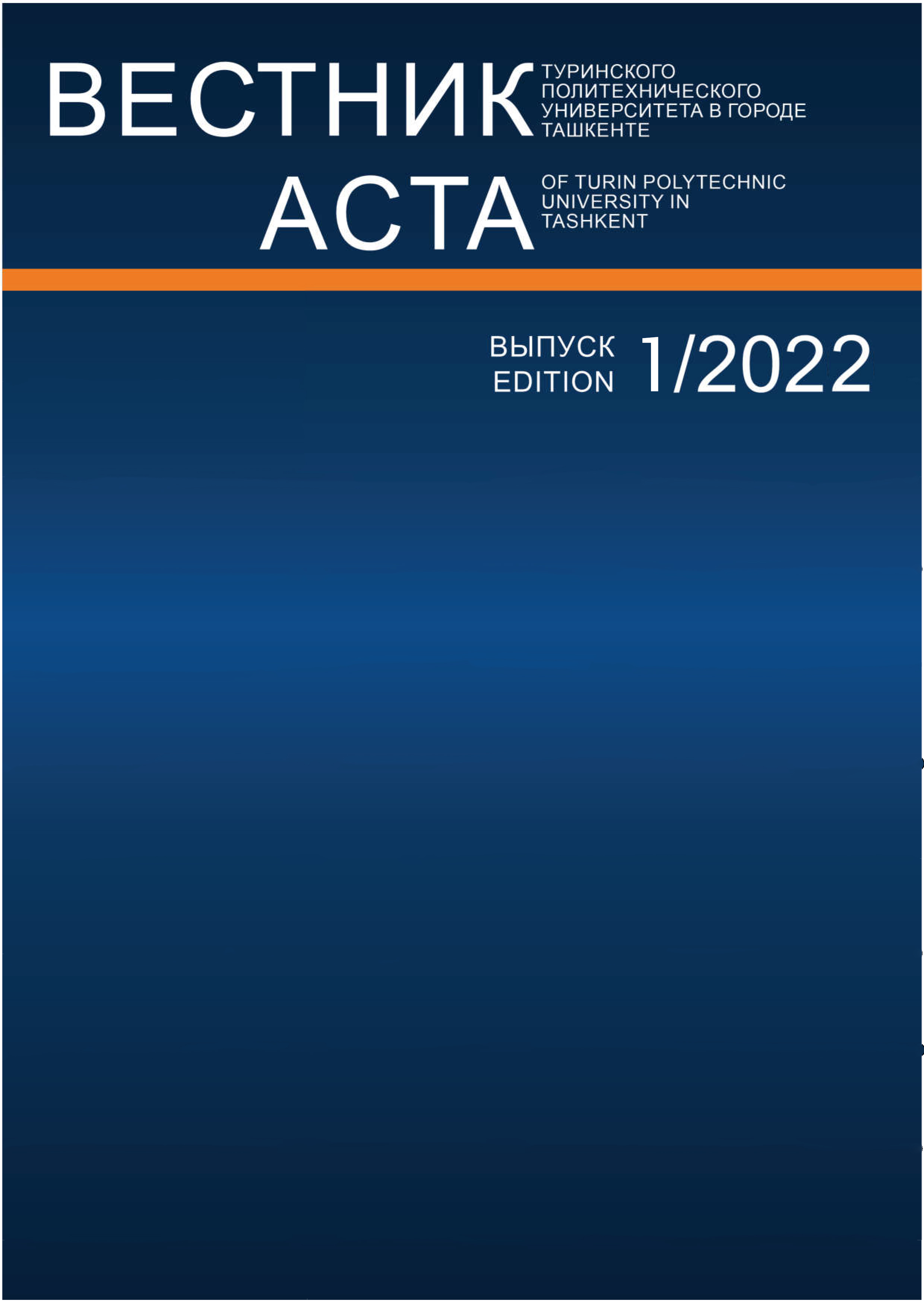 Downloads
How to Cite
Ernazarov, A. (2022). The CALCULATION OF THE AMOUNT OF EMISSIONS OF HARMFUL SUBSTANCES BY CARS AT URBAN INTERSECTIONS. Acta of Turin Polytechnic University in Tashkent, 12(1), 51–54. Retrieved from https://acta.polito.uz/index.php/journal/article/view/109
Section
Technical Science and Engineering