The LTE Network Reliability Assessment Models and Analytical Expressions
Keywords:
LTE/LTE-A networks, reliability, viability, reliability assessment model
Abstract
Keng polosali tarmoqlar, ayniqsa Long Term Evolution (LTE)/LTE Advanced (LTE-A) yuqori tezlikdagi simsiz ma'lumotlarni uzatish, foydalaniladigan tayanch stansiyalarning qamrovi va protokol dasturiy ta'minotining murakkabligi tufayli yuqori talabga ega. Bunday hollarda tarmoqning samaradorligi asosan ikkita muhim xususiyatga bog'liq bo'lib, ular tarmoqning ishonchliligi va hayotiyligidir. Ishonchliligi va hayotiyligini oshirish uchun LTE arxitekturasi va tarmoq tuzilishini hisobga olish kerak.
Ushbu maqola LTE/LTE-A tarmoqlarining struktura arxitekturasi asosida ishonchlilikni baholash modellarini ishlab chiqadi. Ishlab chiqilgan modellar asosida ishonchlilikni baholashning analitik ifodalari berilgan. Bundan tashqari, ushbu modellar va analitik ifodalar yordamida LTE tarmog'i raqamli tahlil qilinadi.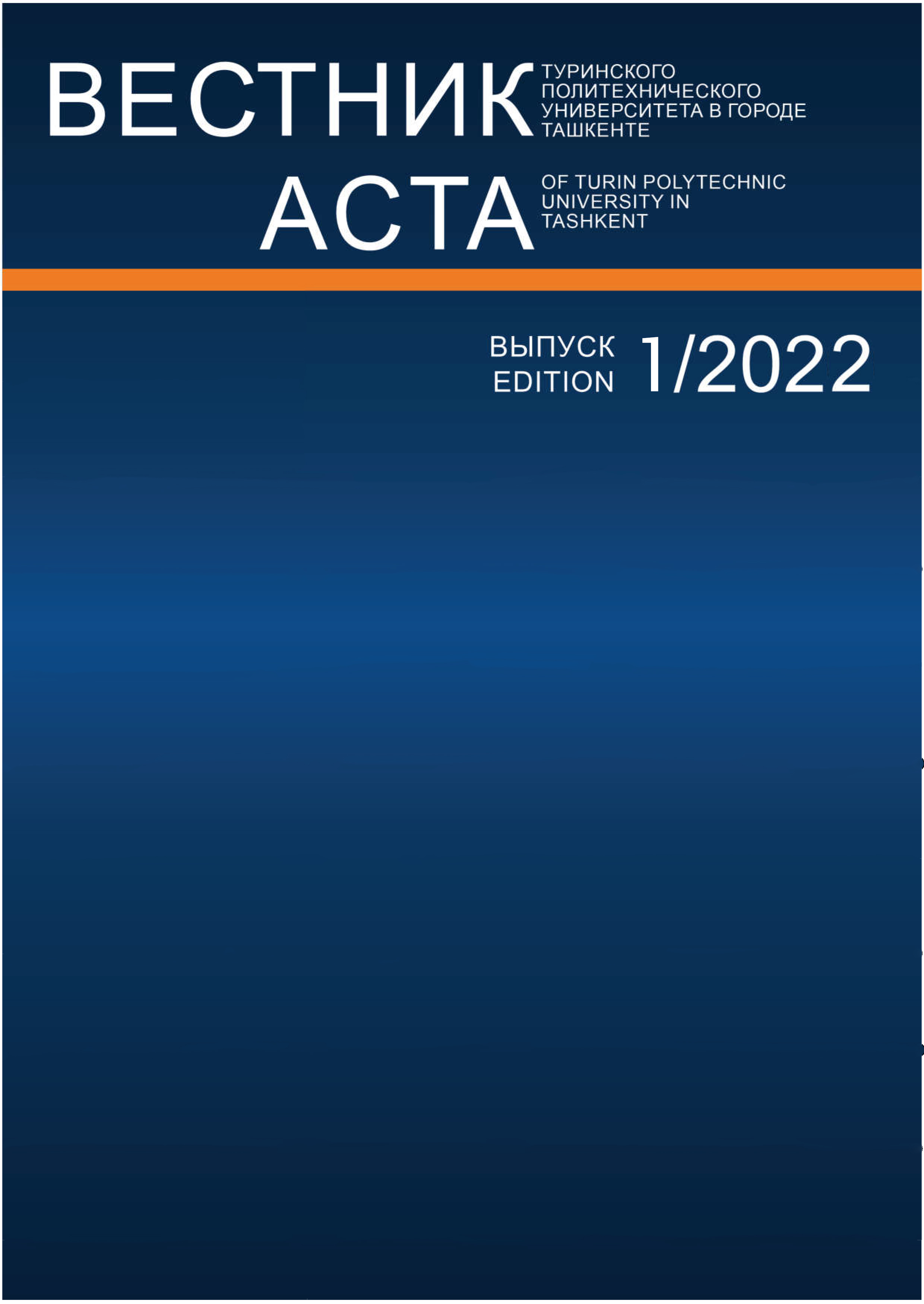 Downloads
How to Cite
Matyokubov, U., Davronbekov, D., & Matqurbanov, T. (2022). The LTE Network Reliability Assessment Models and Analytical Expressions. Acta of Turin Polytechnic University in Tashkent, 12(1), 19–23. Retrieved from https://acta.polito.uz/index.php/journal/article/view/101
Section
Technical Science and Engineering